Beautiful Affordable Cashmere
A curated mix of beautiful things
Beautiful Affordable Cashmere
A curated mix of beautiful things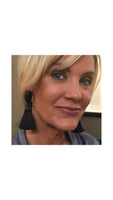 The Face Behind the Brand
Claire lives in Cheshire and is a North West Girl at heart.
I left my previous job at a high-end jewellers after 15 years to spend more time with family... and then I had itchy feet to explore something new. I'm married to a gorgeous man and love travelling and skiing. I'm a people person and adore my friends.
I wanted to share my love of all things comfy and luxurious, from Cashmere, PJs, Sustainable Bag to Hammam towels. Once you have them, you'll never want to loose them!
Happy shopping and do send me pics of your purchases..
Claire x